Linda Christas Academy
A New Path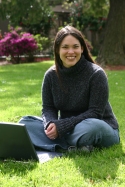 Linda Christas Academy is recognized in the United States, Europe and Asia as a quality provider of online academic services to high school and middle school students. Linda Christas Academy offers a complete I.A.S.C. accredited online junior- and senior- high school (grades seven through twelve). In addition, the School welcomes many students each year for ACT, SAT, GED and GMAT test preparation. All programs are specifically tailored to meet individual student needs.
Linda Christas is a perfect solution for students who find, for whatever reason, that pre-planned educational systems do not accommodate them sufficiently to maintain interest and elicit top performance.
College Focus
Linda Christas Academy provides experienced credentialed teachers and licensed counselors who deliver academic programs that prepare students and graduates for admission to top-ten U.S. colleges and universities at a rate four times higher than the graduates of traditional public and private pre-planned programs.
Full-Time Online Academy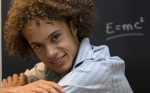 For those parents and students who wish to take advantage of the newest trend in higher education admissions policies, Linda Christas has designed comprehensive online middle and high school programs which satisfy the requirements of the most elite colleges in the United States.
Tuition Cost
Full Academic Year Programs (Middle School or High School): Ask your Linda Christas Ambassador for details
Notice: In order to continue Linda Christas' efforts relative to reducing student debt, credit cards are not accepted by the Linda Christas Registrar's Office for the purpose of tuition payment. Student Loan and Scholarship Information is available through the Registrar's Office.
Academic Offerings
General
Forward | The Linda Christas Difference >>
<< Back | Previous Section: International Association of Schools and Colleges (I.A.S.C.)