Linda Christas Academy
Offering An Entirely New Kind of Educational Experience
The following video is an unsolicited
student testimony regarding the Linda Christas college counseling program. Watch it now.
This could be you next year.
Linda Christas Academy is an I.A.S.C. accredited four-year institution designed to respond to the unique array of personal and educational challenges faced by 21st century graduates.
The Academy provides an online diploma in a format the US Department of Education has labeled superior to traditional classroom study.
Academy students are provided the most thorough college counseling available anywhere.
As a result of both the superior educational program and counseling, Academy graduates are accepted by the finest American and British colleges and universities.
Linda Christas Academy never competes with traditional institutions.
The Academy offers a different kind of experience for serious students who understand that traditional high schools follow the John Dewey curriculum delivery model which was originally developed for the Prussian army. The method involves the use of bells, klaxons, lines, subjugation of the individual spirit, and one syllabus per subject for all students. The model is fully inappropriate for the purpose of maximizing creative student potential.
Upon graduation, Linda Christas provides support services as requested throughout the student's first year of college and beyond as needed. These services are delivered at no charge as part of the Academy's ongoing commitment to its graduates.
---
Latest Student News and Commentary
by Justin Walker, Class of '15
The following is a success story.
Amelia (Xinton Hou), a student at Camford Royal School, was originally introduced to the Linda Christas college counseling program by Dr. Leo Liu, Linda Christas Director, Beijing.
Amelia is a shy, self effacing, brilliant student who takes things to heart, and works very hard to make sure she does her best in all things.
Dr. Liu told me that Amelia has outstanding potential, and he is proud at how successful Amelia has become with the help of her mother, Shulan Xin, and her Linda Christas counselor, Mrs. Justine Melchior.
Mrs. Melchior matched Amelia with several top colleges known by Linda Christas to recruit students exactly like Amelia for their student bodies.
All the schools to which Amelia has now applied are in the top fifty in the United States for providing their graduates with the background necessary to enter the finest medical schools, law schools, and graduate business programs. Also, Amelia's recommended colleges and universities are among the best in terms of providing graduates with job opportunities in America.
Schools like Swarthmore College, Clark University, Knox College and Allegheny College assign their best teachers to younger students, and are known for making certain young Chinese students are well taken care of while on their campuses.
Even though Amelia is not an English First Language student, in the year she has been a member of the Linda Christas family, she has grown by leaps and bounds, and is now poised to be accepted by at least four of her recommended colleges and universities.
Recently, I was sent a practice college interview given by Amelia.
The video was seen by Dr. Bernard, Founder of Linda Christas, as well as Drs. Lee and Louvier, Registrar and Provost respectively.
They all agreed that Amelia's performance is first rate.
This reporter was so impressed with the interview, I wanted to share it with all Linda Christas parents, administrators and students who haven't as yet had an opportunity to see Amelia in action.
Shulan Xin, Amelia's mother, can be heard in the background of the video asking Amelia the practice college interview questions.
For students and families thinking about becoming part of the Linda Christas family, please take a few minutes to watch Amelia's outstanding performance.
....

02/12/2015
by Jacob Peterson, Linda Christas Class of '15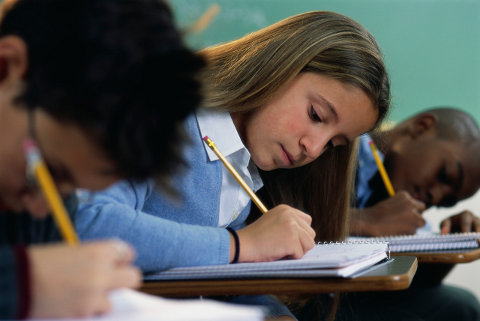 Today, the Linda Christas Curriculum Development Committee announced two new courses which will be offered to the full Linda Christas Academy student body beginning with the Spring Semester 2015.
However, one student, Joy (Ziyi Wang), at the request of Director Leo Liu in Beijing, will be beginning one of the courses early.
Congratulations to Joy.
Aimed at assisting international students whose first language is not English, these courses will concentrate on the nuances and mechanics of English.
Utilizing individual English skills measurements, the courses will incorporate reading, video, vocabulary building and writing exercises to aid the student to enjoy richer academic and social interactions within an all English environment.
Initially, Mrs. Joana Sargeant MA will be presenting the courses. Later, as enrollments grow, an entire cadre of credentialed tutors, managed by Mrs. Sargeant, a master English instructor herself, will be dedicated to this important effort.
The first course described to this reporter is entitled FUNDAMENTAL ENGLISH READING AND VOCABULARY.
This course will use a combination of student evaluations, video, reading assignments and writing analyses with the goal of improving performance....

Read more

12/14/2014
by Margaret Childs, Class of 2015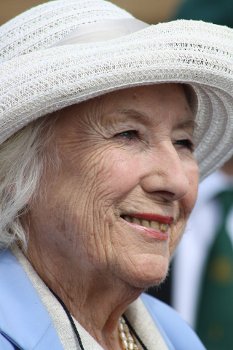 Dame Vera Lynn, one of Britain's most honored citizens, has accepted the Linda Christas historical celebrity award for 2014.
A chair to be known as the Vera Lynn Chair of Music has been established at the school. See Honorary Chairpersons
During World War II, Ms. Lynn appeared often to British troops in enemy controlled territories.
For her performance in 1944 at Shamsheernugger airfield before the Battle of Konhima in Burma, and for countless other instances in which Ms. Lynn's personal safety was anything but guaranteed, she received the Burma Star, one of the highest awards presented by Britain for service during World War II.
Vera Lynn is best known for her recording of We'll Meet Again (listen here) which she recorded in 1939. This song more than any other typified the heartfelt human element of World War II when millions of families parted for the duration of the War, as members ventured forth in the cause of freedom.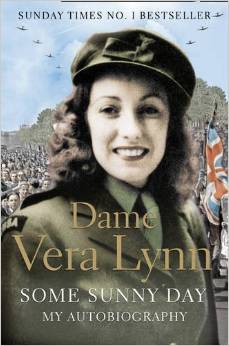 Lynn was voted by British servicemen as their favorite World War II entertainer in a service-wide poll.
In 1941, during the darkest days of the War, Vera Lynn created a radio program entitled Sincerely Yours during which she sent messages from loved ones to troops serving abroad. She and her quartet performed songs most requested by the soldiers. Lynn also visited many hospitals, especially interviewing new mothers, taking personal messages to be sent via the airways to their husbands overseas.
In 1943, Ms. Lynn appeared in the film We'll Meet Again.
Now in her 90's, Dame Vera Lynn is one of the last surviving members of a very elite group of World War II entertainers without whom the War would have been much more difficult to pursue in the way it was.
It is said that Vera Lynn revived the hearts and minds of soldiers everywhere, reminding them in the best possible way of the reasons for which they fought.
Vera Lynn was appointed an Officer of the Most Excellent Order of the British Empire in 1969 and promoted to Dame Commander of the Most Excellent Order of the British Empire in the 1975 Queen's Birthday honors "for charitable services." She was made an Officer of the Most Venerable Order of the Hospital of Saint John of Jerusalem in 1998, and in 2000, Dame Vera received a special "Spirit of the 20th Century Award."
A street named in her honor, Vera Lynn Close, is located in Forest Gate, London.
Lynn's last known public performance took place outside Buckingham Palace in 1995 in a ceremony that marked the golden Jubilee of VE Day.
It is said of Dame Vera Lynn that a grateful world will never forget her generous and courageous heart.
....

09/12/2014
Reported by Sarah Seizmore, Linda Christas Class of '15
In the interest of full disclosure, I want to state that the following article is a distillation of sentiments and thoughts made available to me by others. Any errors in interpretation are mine alone (Sarah Seizmore)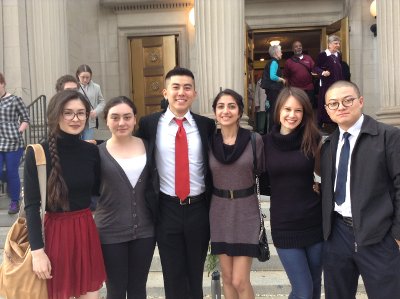 John Zhang, (pictured at the extreme right of the photo at right) was one of the happiest graduates of the Linda Christas counseling program last year.
John reports that he couldn't believe the progress he made on all levels by attending Earlham College of Richmond, Indiana, the place Ivy League professors say is the best college in the United States.
"I had never heard of Earlham until my Linda Christas counselor told me about it," says John.
"At Earlham I am being challenged to become a healthy, creative thinker.
The international friends I have made are great. I am not stuck talking only to other Chinese students. I could do that at many of the bigger schools like Duke or Columbia, but not here.
In other words, if I had wanted to study with only Chinese kids, I could have gone to a Chinese university. Why come to the US?
But at Earlham not only are the kids great, but the professors really seem to care about each student as a human being.
In other words, I am a happy student, at a happy school. And, Earlham's graduates are among the leaders in getting great jobs after they leave school with their degrees.
If a person needs to work, so many of the famous school graduates are now finding that the name on their diploma means very little. It might be great saying to the guy next door that you graduated from Harvard. But, as many as 20% of Harvard graduates who need to work and don't come from wealthy families find that jobs are not as open to them as they might have been say 50 years ago.
Employers today want to hire people who can think and who can create. At a place like Earlham, strengths I didn't even know I had are being developed. I know when I graduate I will be a much better employee, able to create ideas that will help my employer do well. Or I think Earlham is also preparing me to go to professional school, if I want to do that as well.
I am so ....

Read more

07/30/2014
Additional Student Blog Entries
---
For educational toys to develop young minds, may we suggest visiting ToysPeriod, a premier LEGO shop.