Linda Christas Academy
Offering An Entirely New Kind of Educational Experience
The following video is an unsolicited
student testimony regarding the Linda Christas college counseling program. Watch it now.
This could be you next year.
Linda Christas Academy is an I.A.S.C. accredited four-year institution designed to respond to the unique array of personal and educational challenges faced by 21st century graduates.
The Academy provides an online diploma in a format the US Department of Education has labeled superior to traditional classroom study.
Academy students are provided the most thorough college counseling available anywhere.
As a result of both the superior educational program and counseling, Academy graduates are accepted by the finest American and British colleges and universities.
Linda Christas Academy never competes with traditional institutions.
The Academy offers a different kind of experience for serious students who understand that traditional high schools follow the John Dewey curriculum delivery model which was originally developed for the Prussian army. The method involves the use of bells, klaxons, lines, subjugation of the individual spirit, and one syllabus per subject for all students. The model is fully inappropriate for the purpose of maximizing creative student potential.
Upon graduation, Linda Christas provides support services as requested throughout the student's first year of college and beyond as needed. These services are delivered at no charge as part of the Academy's ongoing commitment to its graduates.
---
Latest Student News and Commentary
Silvia Parmella, LC Class of '14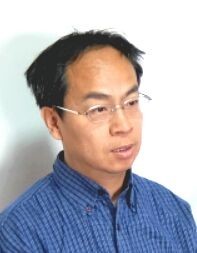 Recently, Mr. Leo Liu (at left), Linda Christas Regional Consultant for Beijing, China, sponsored a conference aimed at sharing what so many parents and students in that capital city already know.
Last year's Beijing class, with the assistance of Mr. Liu and Linda Christas, were accepted into top colleges and universities throughout the United States, including Bowdoin College, Brandeis University, Purdue University, Juniata College, the University of California Berkeley, Knox College, Clark University, Ursinus College, and a host of others.
100% of the students who followed Mr. Liu's, and their Linda Christas counselor's recommendations entered their freshman year at these premier American institutions in the Fall of 2013, and the same will be said of this year's class.
The earlier students take advantage of Linda Christas expertise during their high school careers, the more assured their future university successes become.
No other service in the world bases its college and university counseling on actual student results.....

Read more

03/29/2014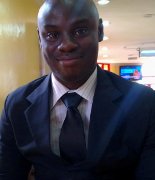 This is to welcome Mr. Peter Nwaebo as Linda Christas Program Director for Nigeria.
Peter is a member of the Teachers' Registration Council of Nigeria.
He is also an accomplished software engineer and administrator, having earned systems certificates from both Microsoft and Cisco.
In addition, Peter has served as a member of the Institute of Professional Managers and Administrators of Nigeria.
Needless to say, Mr. Nwaebo will be an outstanding addition to the Linda Christas worldwide ambassadorial team.
....

12/09/2013
by Bonnie Specter, Student Reporter, Linda Christas Class of '14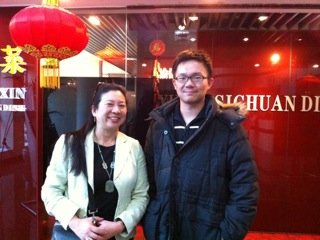 This year has seen many great students enter the Linda Christas University Coaching Program.
Among them is Edward Zhang (seen at left with Lynn King, Linda Christas Ambassador to China).
Edward was recently accepted by Bowdoin College, a top ten American college by almost any measurement as seen below.
Bowdoin's sister schools include Amherst, Middlebury, Tufts, Williams, Bates, Colby, Trinity, Conn and Wesleyan. These schools are among the finest on the planet.
Bowdoin was founded in 1794, and has one of the most storied histories among American colleges and universities.
Why Is Bowdoin Great?
RESULTS
Bowdoin students are rewarded for their four years of hard work on campus by:
-Being among the top ten colleges in the United States in terms of placing graduates into top five business, law and science graduate programs;
-Being among the top ten colleges in the United St....

Read more

02/26/2013
by Linda Eliot, Class of '14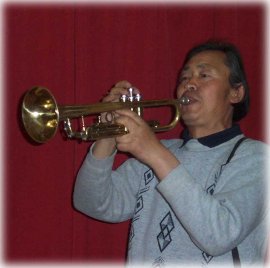 Linda Christas would like to welcome four new Chinese regents to its family of Ambassadors.
All are based in China, and all are working very hard to bring the special Linda Christas message to the Middle Kingdom.
The new regents are, Chuanli Huang (James), Feng Xie (David), Jianjun Yu (Andy), and Weimin Tang (John).
They are serving in Shenzhen, Dalian, Nanjing and Xiamen.
James is an accomplished musician waxing hot with the trumpet on many special occasions.
David is a sought after pianist and teacher who has many friends in the United States.
Andy spent several years in the United States before returning to China to serve as a factory supervisor.
John is a recent college graduate whose first position is as a Linda Christas regent.
Congratulations to all of these fine people.
The Linda Christas students and staff throughout the world wish them a happy and successful 2013.
....

12/28/2012
Additional Student Blog Entries
---
For educational toys to develop young minds, may we suggest visiting ToysPeriod, a premier LEGO shop.