Linda Christas Academy
Offering An Entirely New Kind of Educational Experience
The following video is an unsolicited
student testimony regarding the Linda Christas college counseling program. Watch it now.
This could be you next year.
Linda Christas Academy is an I.A.S.C. accredited four-year institution designed to respond to the unique array of personal and educational challenges faced by 21st century graduates.
The Academy provides an online diploma in a format the US Department of Education has labeled superior to traditional classroom study.
Academy students are provided the most thorough college counseling available anywhere.
As a result of both the superior educational program and counseling, Academy graduates are accepted by the finest American and British colleges and universities.
Linda Christas Academy never competes with traditional institutions.
The Academy offers a different kind of experience for serious students who understand that traditional high schools follow the John Dewey curriculum delivery model which was originally developed for the Prussian army. The method involves the use of bells, klaxons, lines, subjugation of the individual spirit, and one syllabus per subject for all students. The model is fully inappropriate for the purpose of maximizing creative student potential.
Upon graduation, Linda Christas provides support services as requested throughout the student's first year of college and beyond as needed. These services are delivered at no charge as part of the Academy's ongoing commitment to its graduates.
---
Latest Student News and Commentary
Reported by Sarah Seizmore, Linda Christas Class of '15
In the interest of full disclosure, I want to state that the following article is a distillation of sentiments and thoughts made available to me by others. Any errors in interpretation are mine alone (Sarah Seizmore)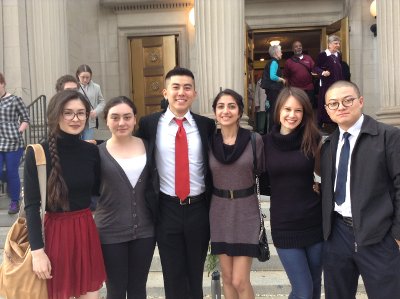 John Zhang, (pictured at the extreme right of the photo at right) was one of the happiest graduates of the Linda Christas counseling program last year.
John reports that he couldn't believe the progress he made on all levels by attending Earlham College of Richmond, Indiana, the place Ivy League professors say is the best college in the United States.
"I had never heard of Earlham until my Linda Christas counselor told me about it," says John.
"At Earlham I am being challenged to become a healthy, creative thinker.
The international friends I have made are great. I am not stuck talking only to other Chinese students. I could do that at many of the bigger schools like Duke or Columbia, but not here.
In other words, if I had wanted to study with only Chinese kids, I could have gone to a Chinese university. Why come to the US?
But at Earlham not only are the kids great, but the professors really seem to care about each student as a human being.
In other words, I am a happy student, at a happy school. And, Earlham's graduates are among the leaders in getting great jobs after they leave school with their degrees.
If a person needs to work, so many of the famous school graduates are now finding that the name on their diploma means very little. It might be great saying to the guy next door that you graduated from Harvard. But, as many as 20% of Harvard graduates who need to work and don't come from wealthy families find that jobs are not as open to them as they might have been say 50 years ago.
Employers today want to hire people who can think and who can create. At a place like Earlham, strengths I didn't even know I had are being developed. I know when I graduate I will be a much better employee, able to create ideas that will help my employer do well. Or I think Earlham is also preparing me to go to professional school, if I want to do that as well.
I am so ....

Read more

07/30/2014
By Connie Silvera, Class of '15
Sophia (Ziyi) Wang, an outstanding golf prospect based in Beijing, and Vivian (Wen) Qing, a high school tennis champion who hails from Shanghai, have both joined the Linda Christas team.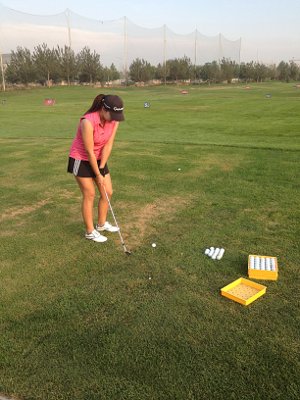 Both students expect to carry their future college or university to victory in their respective sport.
Sophia (pictured at left) spends most of her time, while not studying for top grades, playing golf.
Beginning at age eleven, Sophia views golf as a character building exercise as well as an exciting sport.
For example, when practicing her golf swing alone on golf ranges, she sometimes has to fight what she refers to as boredom. However, she says that this boredom allows her to practice perseverance. "In life, being able to press on in the face of the temptation to give up is very valuable," Sophia says.
Sophia continued, "We have a saying in China that if one wants to have one quality minute on stage, it takes ten years of practice to accomplish it."
More important than just practice is correct practice, according to Sophia. "If one is practicing bad putting or drives, that isn't good. One must practice correctly, and that's where my good coaches come into the picture."
Sophia has entered and placed high in the ranks of youth golf in Beijing, and, her Linda Christas coach says she is going to be recruited by some of the best colleges and universities in the United States, all of which want the very finest golfers they can find wearing their colors on the golf course.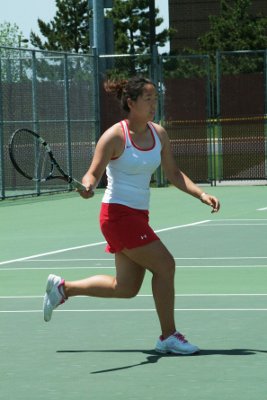 Traveling several hundred miles south to Shanghai, we find Vivian (pictured at right) doing her thing.
Vivian has spent the last year leading her American high school tennis team, Crown Point, to one victory after another.
The story of Vivian's rise to stardom had a practical beginning.
At the age of 7, her parents noted that she and her older brother tended to catch colds too easily. They didn't seem to have much in the way of physical stamina.
In order to remedy this, their parents signed both of the children up for tennis lessons, and the rest is history.
Vivian seemed to have a natural talent for the game, so much so that she was encouraged to enter competitions.
A 4.0 student at Crown Point, her coach Brian Elton says, "She's a great kid, smart kid, very motivated. With her personality and her play, she's been a great addition to our team."
Vivian will also be a great addition to a top American college or university, and it will be her Linda Christas coach's responsibility to lead her to the winners stand.
This reporter asked both Sophia's and Vivian's Linda Christas coaches what they see in the future for these students.
They both said about the same thing.
"These athletes are not only gifted in their respective sports, but they also have the key ingredient that sets apart truly successful athletes from those who are not so successful. That ingredient is ATTITUDE."
Both Sophia and Vivian have reputations for being willing to listen, to practice, and then to compete with a genuine sense of what sport is all about.
Their respective pursuit of excellence in the classroom and on the court or course will make them attractive to some of the very best colleges and universities in the United States.
I asked the coaches to name some of the programs that they were looking at, and names like Amherst, Dartmouth, Bowdoin and Swarthmore were mentioned.
All of these schools are in the top fifty in the United States in terms of producing successful graduates.
These kinds of schools assign their best teachers to undergraduates, something that some of the more famous schools do not do.
All in all, Sophia and Vivian can look forward to brilliant futures.
....

07/17/2014
Silvia Parmella, LC Class of '14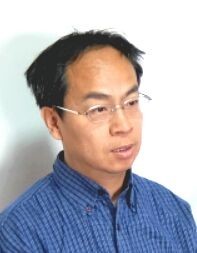 Recently, Mr. Leo Liu (at left), Linda Christas Regional Consultant for Beijing, China, sponsored a conference aimed at sharing what so many parents and students in that capital city already know.
Last year's Beijing class, with the assistance of Mr. Liu and Linda Christas, were accepted into top colleges and universities throughout the United States, including Bowdoin College, Brandeis University, Purdue University, Juniata College, the University of California Berkeley, Knox College, Clark University, Ursinus College, and a host of others.
100% of the students who followed Mr. Liu's, and their Linda Christas counselor's recommendations entered their freshman year at these premier American institutions in the Fall of 2013, and the same will be said of this year's class.
The earlier students take advantage of Linda Christas expertise during their high school careers, the more assured their future university successes become.
No other service in the world bases its college and university counseling on actual student results.....

Read more

03/29/2014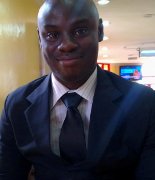 This is to welcome Mr. Peter Nwaebo as Linda Christas Program Director for Nigeria.
Peter is a member of the Teachers' Registration Council of Nigeria.
He is also an accomplished software engineer and administrator, having earned systems certificates from both Microsoft and Cisco.
In addition, Peter has served as a member of the Institute of Professional Managers and Administrators of Nigeria.
Needless to say, Mr. Nwaebo will be an outstanding addition to the Linda Christas worldwide ambassadorial team.
....

12/09/2013
Additional Student Blog Entries
---
For educational toys to develop young minds, may we suggest visiting ToysPeriod, a premier LEGO shop.