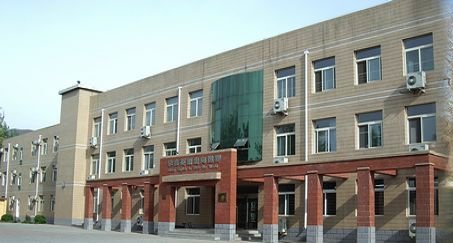 Linda Christas Partner: Camford Royal School, Beijing, People's Republic of China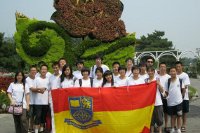 Camford Royal School, located in Beijing, China, is an international cooperative school on the western side of the capital city. Camford receives its operating authority from the Beijing Municipal Education Committee.
Camford's mission is to prepare talented students for admission to elite universities throughout the world. During the past two years, well over ninety percent of Camford graduates have been successful in achieving that goal.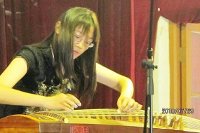 Combining the best that both Western and Chinese education have to offer, Camford offers an advanced curriculum in many subjects. The Camford faculty includes doctors, professors and master teachers whose desire it is to create a nurturing, inspiring environment that enables students to reach their highest potential.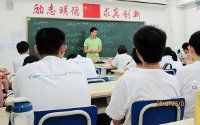 Camford graduates are currently studying at such schools as Cambridge University, Imperial College, and the London School of Economics and Political Science in the United Kingdom, and Stanford University, Massachusetts Institute of Technology, Columbia University, Duke University, Cornell University, University of California Berkley, and Rice University in the United States.
One unique opportunity that Camford provides its students is an English summer camp, where outstanding interns from Cambridge, Oxford, Harvard, Yale, and others are invited to teach English language skills.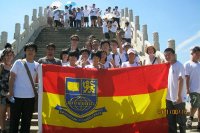 In addition to improving their English language fluency, Camford students learn much about Western culture and ideas at the summer camp.
Life at Camford Royal School
Camford provides a nurturing and safe environment for students. Air conditioned classrooms, a computer lab, music and study rooms, sleeping and excellent athletic facilities all contribute to the overall effectiveness of a Camford education.
Professor Yuyan Liu, Principal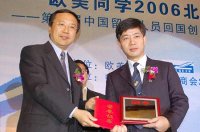 Dr. Yuyan Liu, the principal of Camford Royal School, holds a PhD from Cambridge University, where he attended as an Overseas Distinguished Scholar. Dr. Liu is also a high-ranking research fellow of the Royal Society.
Over the course of ten years studying, teaching and conducting research at Cambridge, Dr. Liu became intimately familiar with the Cambridge educational philosophy. Upon his return to China, Dr. Liu was inspired to establish a leading advanced study program based upon the Cambridge system. The goal of Dr. Liu's program is to increase the number of opportunities offered to Camford graduates in terms of acceptances to high quality Western colleges and universities.
Linda Christas is proud to partner with Camford Royal School. See the announcement here.